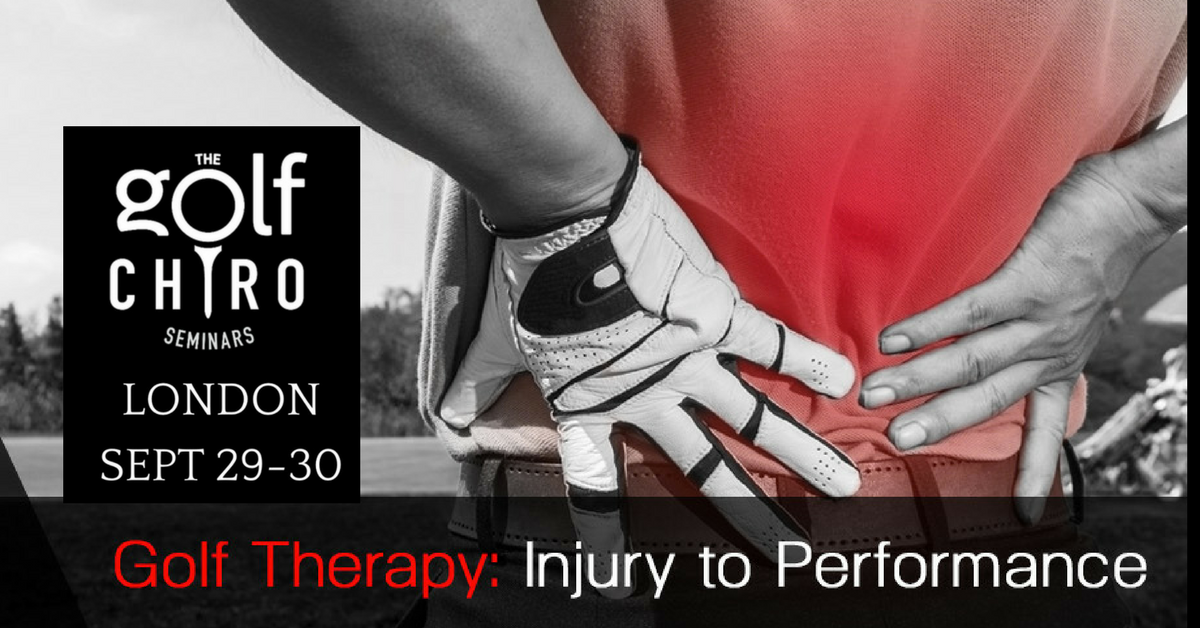 University College of Osteopathy, 275 Borough High St, London, SE1 1JE
This course is designed both for therapists who currently manage, as well as those looking to start treating, amateur and professional golfers. Benefit from a patented system developed from a decade of experience treating European and PGA Tour golfers.
Course Objectives & Agenda:
Over this two-day (16 hrs CPD) seminar, our goals are to enhance your clinical skills and apply this newfound knowledge to your golf clients immediately.
• Hands-on workshops focusing on the neck & shoulder, wrist & elbow, low back & hips, foot & ankle.
• Golf specific screening & assessment including common patterns of dysfunctions
• Manual therapy specifically for golfers including dry needling, manipulation/mobilisation and IASTM,
• Specific focus on improving your results for tennis elbow, disc herniation, wrist pain and other common golf related injuries
• Rehab for return to play with a focus on mobility strategies and corrective exercises
• Breathing and stability for golf performance by learning how to harness the power of intra-abdominal pressure (IAP)
Who's The Course For?
Chiropractors, Physiotherapists, Osteopaths, Massage & Sports Therapists.
Places Are Limited to 12 Spots

**Students please emall drshane@lawlorclinic.ie for pricing**